My Perspective as a Sex Therapist and Doing Pelvic Floor Rehab at Reborn
Written by: Jessica Thompson, CSW
"Do I have permission to do an internal exam?" Dr. Betty asked me. My "sex therapist" brain was stunned and excited all at the same time. Was I really hearing a provider ask for my consent? My sex therapist brain then shouted quietly: "YES! CONSENT! CONSENT! CONSENT! YAY!"
As a sex therapist, I am deeply aware that seeking consent is of utmost importance in providing a safe environment. Being asked for your consent from a provider is VITAL. Most providers don't know all of their patient's history which could include sexual trauma, so seeking consent when addressing the body is so important in creating safety and trust. Dr. Betty wasn't the first pelvic floor therapist I have worked with but she was the first to ask consent before doing an internal pelvic floor exam. I was shocked when she asked for my consent and my sex therapist in me was thrilled beyond thrilled that providers are starting to ask this vital question.
If you have a provider that is doing any type of internal exam or external exam and they don't ask for consent to touch you, please kindly and assertively educate them that asking for consent will cultivate more trust and safety in the patient-provider relationship. As soon as Dr. Betty asked for my consent, I immediately felt safe. What stunned me even further was that she asked for my consent EVERY. SINGLE. TIME. (hand clap emoji). I had about 4 internal exams with Dr. Betty and each exam she was asking for my permission. What stellar service, seriously. That question made me feel like a million bucks because I felt respected, heard, and valued. Go Dr. Betty!
Another exciting escapade that I came across while working with Dr. Betty was a short questionnaire she was asking me to fill out that I was not expecting to see at a pelvic floor therapist office. Scanning the intake paperwork at Reborn, I noticed my body jump from what felt like joy and then a giggle slipped with excitement as I saw THE document. The document appeared heavenly as I glanced at it, a document that every maternal mental health provider loves…the EPDS! 
The EPDS stands for Edinburgh Postnatal Depression Scale and it is used as a screening tool to identify pregnant and postpartum individuals who might be experiencing perinatal depression. Postpartum depression is not something you want to ignore or sweep under the rug telling yourself "I'll get better in time". There is help and you don't have to battle this alone. The EPDS is a simple yet very helpful screening tool that can give great insight into the battle of perinatal depression. 
When I was filling out the paperwork at Reborn, I was about 11 months postpartum and it was my first time taking the EPDS outside the pediatricians office. My first thought was, I'm 11 months postpartum, the EPDS won't apply to me. Then my "maternal mental health therapist" voice came in loud and proud and said "FALSE! It totally applies to you! It applies to every postpartum individual."
I was so delighted that Dr. Betty included the EPDS in her paperwork because that showed me the seriousness she takes in working with the perinatal population. Whether I was 1 month postpartum or 11 months postpartum, if I had a high score, Dr. Betty would have talked to me about the score and referred me to a provider to address my postpartum struggles. Again, Go Dr. Betty!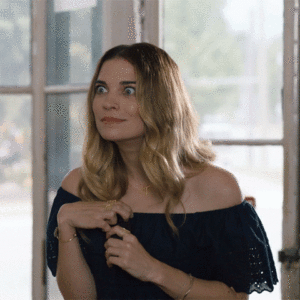 Lastly, let me share a little about myself. I'm Jessica and I'm a mom of two girls. I graduated from the University of Utah Master of Social Work program in 2018 and currently work at The Healing Group in Midvale, UT, where I specialize in perinatal mood & anxiety disorders and sexual health. They are passions of mine, especially since becoming a mother a few years ago and seeing how our sexual health intertwines with so much of what we do as humans. 
I find it extremely valuable when sex therapists and pelvic floor therapists work together to address multifaceted issues that some individuals can present. In my work as a mental health therapist, I assist individuals by exploring many dimensions such as emotional, mental, spiritual, and physical. Exploring all those dimensions can really help guide an individual to a deeper understanding of their presenting concerns and closer towards the healing they desire. 
While Dr. Betty works so much on the physical level, it's imperative to work together to address more layered concerns that can show up in the body. Physical concerns can actually be related to a deeper emotional, mental, or spiritual wound. Having providers on your team that can see this as multifaceted can set the stage for greater support, empowerment, and help you towards your desired result. 
Resources
Edinburgh Postnatal Depression Scale  (EPDS):
You can always take the screener yourself and if you score higher than 10, that is a good indicator that further support and treatment would be really beneficial for you. There are resources at the bottom of this screener that can guide you to a postpartum support helpline, online specialty groups led by trained facilitators, and validating research supporting help for mom's and dad's.
https://perinatology.com/calculators/Edinburgh%20Depression%20Scale.htm
You can also connect with knowledgeable providers near you. Through the PSI directory, you can search providers in your state that specialize in maternal mental health which can include: therapists, doulas, yoga teachers, medical providers, psychologists and more.